How to easily and inexpensively make telephony with PBX and accounting transactions in your business: from personal experience
I am an entrepreneur and store Manager BroadLink.ru. For a long time I have been working with a telecommunications company, the quality of services which I am pleased. Learned about it by word of mouth, also from a friend of the entrepreneur. If you use one service from this company, you get a bonus for additional services (PBX, CRM, etc.), for which you had to pay separately before. It's also good that these all services are all in one place. This means less fuss on setup and monthly payment. Below is a list of basic services and how I use it in my business.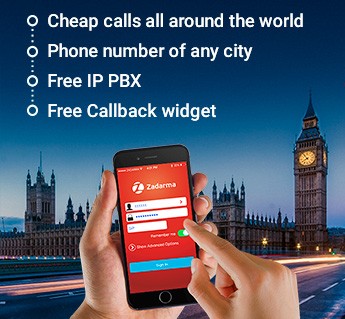 Virtual number, API telephony and free virtual PBX.
You connect a virtual city or mobile number of almost any civilized country in 15 minutes and receive or call your customers from it. There are individual cities in the list of numbers. Now I use the Moscow city number (499) for only 120 rubles a month. You can also connect the number 8 800..., which will give your customers a free call to you and you will get a more serious status in the eyes of the customer. Previously, I used 8 800..., then I paid a Deposit of $15 per month and this amount I paid for customer calls. If there was more than this Deposit, then the required amount was removed from the balance. Now, probably, there are new tariffs. I changed the number from 8 800... to Moscow due to the fact that many "foreign" customers called us and demanded after-sales service. They are just confused that the name of the manufacturer BroadLink and our store will match; they think that we are a service center and should solve their problem. There were a lot of such calls, we had to pay for these calls, spend time and effort on them. After changing the number to Moscow, the number of calls decreased. Under other circumstances, number 8 800... I wouldn't change it.
API telephony allows you to receive / receive calls over the Internet. You will need a computer or smartphone with a headset, which has a special program. After that, you can call almost anywhere in the world at a low price. Prices are very low when compared with conventional international telephony. Prices also depend on tariffs. Billing for calls is per second. You can create multiple virtual API numbers and connect several of your employees at once. If an employee is not available on the computer (the Internet is gone or he is not in the office), then you can automatically make a redirect to his mobile number, I use it constantly.
If you connect a virtual PBX, you get the ability to automatically distribute calls, internal numbers, voice menu and the ability to hold a conference if you have employees in different places. I made it so that if employees do not have time to answer, then the call in 10 seconds goes already to my mobile number. PBX is easy to configure (all in English), but if it is not clear, then they have an online chat with technical support in their personal account. Convenient, free and no need to buy special equipment.
The PBX has a record of calls. For example, you have a new employee, then during the trial period, you can record his conversations on the phone and assess the quality of his communication with customers. I previously used this chip, it is also free.
Callback widget.
For those who want to have such a program, it can also be obtained for free, provided that the telephony API is used. The widget has settings, you can change the text, appearance, schedule, etc. We can say that this widget almost replaces the number 8 800... I used to have my own service "callback widget". But after the appearance of such a free service, my service became inactive, and I closed it a year later.

Free CRM system for accounting of customers and orders / transactions.
CRM accounting system is very important if you have more than one customer and more than one order. It's like a thoughtful virtual notebook with shared access for colleagues, where you record all customers and all interactions with them. I can't imagine doing business without it. There are a lot of CRM systems on the market. And I've never seen anyone provide it for free before. I have been using CRM for a long time, but my system, because previously there was no such service from the company, about which I am telling you. If you are faced with the choice of which system to use or want to optimize your costs, then pay attention to this free CRM system. In addition to the services that I have described, this company has a variety of free offers for your business. For example, sending SMS, call tracking (accounting for the effectiveness of advertising companies on calls). Perhaps they will be useful to you too. The list of services grows, and becomes more. I recommend you to get acquainted with this company to you personally.
I wish you success.
Bondarenko O. A.